** WAIT! THIS IS A ONE-TIME DISCOUNT FOR THE NEXT 15 MINUTES **
"Discover How to Fill Your Funnels with
Highly Targeted Leads

and Start Scaling Your New

Membership Business
with Traffic Masterclass

and Lead Generation Masterclass"
16 Content-Packed Modules Geared to Get You More Traffic and Leads
Comparison Capture System
Get Your Full Access To Traffic Masterclass and
Lead Generation Masterclass Now:
Just 1 Payment of
$97

Today!
This Special One Time Offer is Ending Soon…
The Art and Science of Getting Traffic and Leads
I wanted to create this special offer that would help you drive swarms of targeted traffic straight into your sales funnel… and convert that traffic into leads and more sales.
Traffic is the LIFELINE of your business. If you don't have traffic flowing into your sales funnel on a regular basis, you don't have a solid, dependable business.
Just because you build out the perfect sales funnel, it doesn't mean that instantly you're going to have people traveling to it. 🙂
Plus, once they do come, it's critical that you can convert them from that cold visitor into a Hot Lead.
When it comes to generating traffic I have a dirty confession…
… I'm a BIG CHEAT!
I've figured out ways to leverage other people's hard work, other platform's networks, and create warm, targeted traffic to my offers.
Unlike most people that claim to be "Traffic experts" I actually walk the walk and practice what I preach. And that's why I've been able to use the following methods to generate consistent traffic spikes like these…
Most people never discover this secret because they're always distracted with "slow moving" traffic strategies.
If you're like me, You're sick and tired of being told you have to wait for traffic…
… or worse still, being forced to pay $2.00 per click.
Maybe you've put up Facebook ads that get ignored…
… or you've spent months writing blog content that nobody ever reads.
Now that you'll be in a position to maximize each visitor that comes to your website -- I'm going to show you the most cost-effective methods to drive laser-targeted traffic and generate more leads from it.
Today, you can get immediate access to my Traffic Masterclass and Lead Generation Masterclass.
Let Me Show You Everything You Will Receive When You
Upgrade Your Order Right Now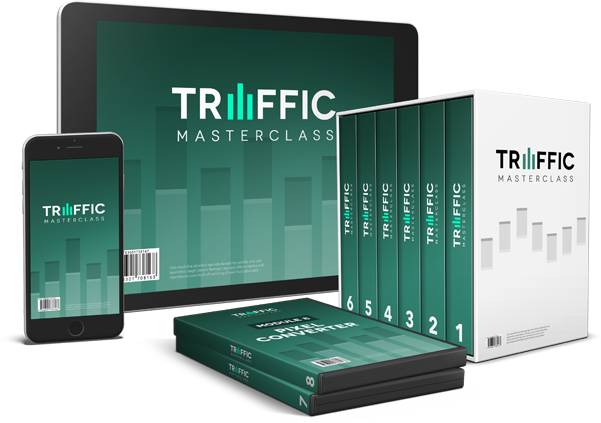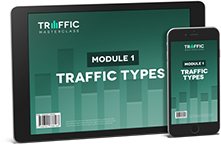 We'll be breaking down the traffic mix, with a balanced combination of short-term and long-term traffic techniques.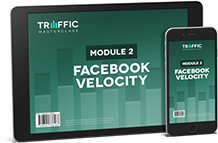 Even with the seamingly daily changes to Facebook Ads, you'll discover an evergreen approach to targeting low-click, high-converting visitors on one of the largest traffic sources across the web.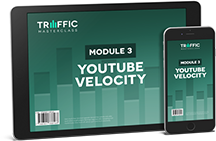 Leveraging the 2nd largest search engine, learn how to siphon traffic from videos on YouTube, placing your ads in front of the right audience.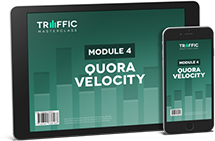 One of the most under-utilized sites to generate buyer-intent traffic from -- you'll learn how to create ads and put them in front of prospects who are in the "discovery" phase of finding the right solution/product for their pain or challenge.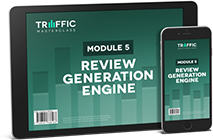 Learn a unique way for generating hundreds of 5-star reviews and create bullet-proof review pages on sites like Capterra, G2 and TrustRadius for social proof and credibility.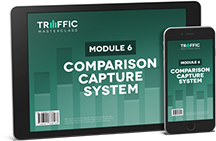 Discover how to craft the perfect competitor comparison page, to help position your brand and product above the rest.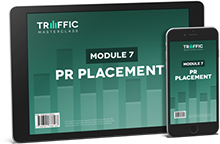 Want to have major publications like TechCrunch, Forbes and ReadWrite talking about your brand? Who wouldn't…? Learn how to get featured, guest posts and interviews with some of the most trusted, industry-leading publications in your niche.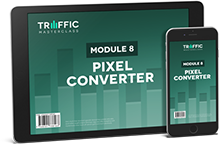 With over 95% of your traffic, visiting your website and not taking any action, it's important to create a system for keeping your brand/product in front of them until they are ready to make buying decision. See the method that pixels each visitor and follows them around the web so you can turn them into customers.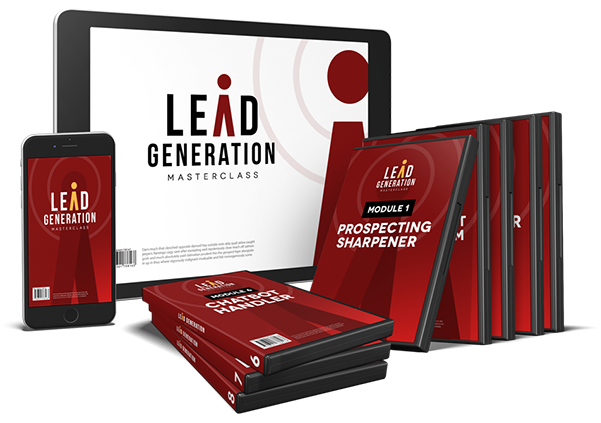 With over 95% of your traffic visiting your website and not taking any action, it's important to create a system for keeping your brand/product in front of them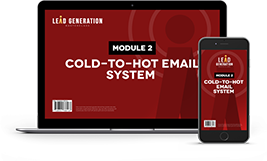 The majority of cold emails, suck (to put it nicely). Our cold outreach system consistently delivers over 50+% open rates and turns ice cold leads into warm prospects within a week.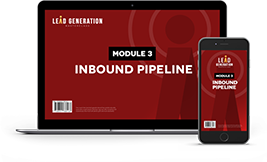 Wouldn't it be nice to have your sales team open their Calendar and see nothing but booked appointment after booked appointment? Discover an automated system for turning your website traffic into confirmed booked appointments.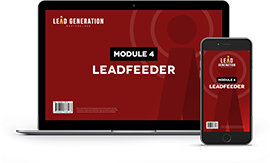 A lead is good if it's a qualified lead. Put every lead you generate through the leadfeeder and ensure you or your sales team is only spending your valuable time on leads who have the best chance for converting into customers.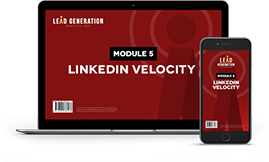 Discover the step-by-step system used to leverage #1 social network for professionals -- generating dozens are new prospects each and every week, on auto-pilot.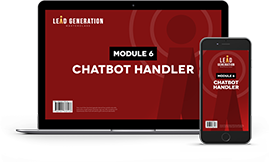 Chatbots are a great way to not only pre-qualify your prospects but drive booked calls/appointments with zero overhead. Learn how to put your chatbot to work, as a 24/7 employee -- that you never have to pay.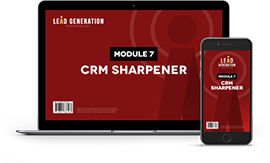 With all of these new leads coming through the door -- we don't want any of them to slip through the cracks, right? Use this system to leverage your CRM and properly manage your sales pipeline with first-class communication and follow-up with your prospects.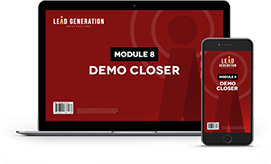 Are you booking a lot of appointments, with nothing to show from it? Learn the tricks used to push prospects hot-buttons, so you can customize your pitch in a way that aligns your solution with their pains and challenges.
Are you starting to see the potential here?
Just imagine what more traffic and leads could do for you. Think of the sales you could be making with a few hundred extra visitors each week, especially after you get your recurring membership site going.
Look, I'm not here to promise you instant traffic or any kind of specific results because I don't know you personally and I don't know what you're selling…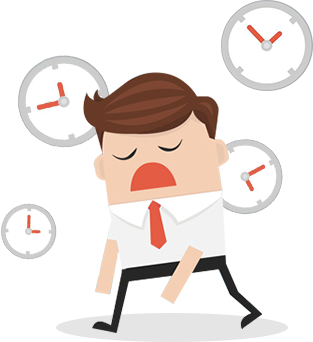 … but you've seen the kind of traffic and leads I've been getting with these methods…
… so if you're selling something ethical, legit and worth the money, then there's no reason why these traffic and lead systems won't work for you too.
Considering the hours you stand to lose, trying to follow outdated methods that don't deliver the results you need…
... wouldn't it make sense to
pay for a shortcut?
What if I offered these fast traffic and lead generation secrets to you for just $297?
Well... I've got some good news for you, because you're a new user of FreshMember, it's not going to cost you $297.
Right now, for a limited time, you can get complete access to the same strategies I personally use for Just $197
You've got nothing to lose, and a ton of free traffic and more leads that are just waiting for you around the corner.
This offer is only available RIGHT NOW.
Get Traffic Masterclass and Lead Generation Masterclass Today!
Comparison Capture System
Get Your Full Access To Traffic Masterclass and
Lead Generation Masterclass Now:
Just 1 Payment of
$97

Today!
This Special One Time Offer is Ending Soon…