Discover the Secrets to…
Mastering B2B Prospecting & Cold Outreach
Creating a Fully Automated, Scalable Lead Generation Machine
Designed to Flood Your SDRs Calendars & Sales Pipeline with Red-Hot Leads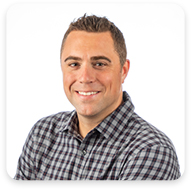 FROM THE DESK OF MARK THOMPSON:
It's unfortunate, but fewer than 24% of cold outreach emails get opened.
Which means that over 75% of people will never even see your emails.
Honestly, it's NOT your fault. That's the reality for most marketers.
With the average person receiving over 120+ emails flooding their inbox every single day, your emails can easily get lost in the mix.
It's incredibly tough to break through! If you've done any type of cold outreach in the past – I'm sure you can relate, right?
You can't continue to spin your wheels and plug away at something that isn't working.
It's why the majority of marketers who attempt cold outreach, stop within the first few weeks.
So…
My question to you is simple…
Are you ready to start winning at cold outreach?
Do you want to use this untapped strategy (when done correctly) to find sales leads, connect with influencers, build your personal brand, find mentors or grow your network?
If the answer is "Yes" to both of these questions, you're in the right place.
The good news is that the majority of cold emails are god awful.
(which means opportunity for you and I)
I'm talking about the emails that look like this…
Zero authenticity (Nick who…?).
Zero personalization.
Zero relevance.
Zero clear call-to-action.
Literally the definition of spam.
The majority of emails like this by-pass your inbox and land in your spam folder.

A slight improvement would be an email similar to this…
Some authenticity (at least we got a full name).
No personalization still.
Some relevance (given I run a software company).
Includes a call-to-action (weak at best, but there).
On to an example of an email that MOST marketers will send to their prospects…
Good authenticity (name, title, phone number).
Good personalization (used my name and company).
Good relevance (a company like mine needs bookkeeping).
Includes a call-to-action.
While writing good outreach email isn't rocket science, for some reason most marketers still screw it up (hence the three examples above).
There actually are number of elements that make up
a high-converting, cold outreach campaign.
Messing up just one of those elements can lead to failure.
But…
What if you had a proven system that…
Defines your perfect audience and prospects.
Cuts through the noise and distractions.
Separates you and your brand from the others.
Creates real conversations with highly qualified prospects.
What if you had 5-10 newly booked sales calls each day?
What if you or your sales reps had completely full calendars like this…?
What would that do for your business?
So, here's the deal…
The truth is, cold outreach is a massively untapped strategy – when done correctly!
I've been behind the scenes for 5 years, working as a "mad scientist" to figure out what truly works when it comes to cold outreach.
What determines if your emails land in your prospects inbox or spam folder?

What makes prospects want to open your emails?

What copy and call-to-actions resonates with your prospect – taking action on your campaign goal?

How can you scale this cost-effective, high-ROI marketing channel - to create predictable growth for your business?
I've taken everything I've learned and experienced after sending 100,000+ cold outreach emails – and condensed it down into an easy to understand (and execute) system.
Cold Outreach Masterclass.
Cold Outreach Masterclass is a five-module program that walks you through step-by-step how to execute, highly effective and profitable cold outreach campaigns.
Let's quickly dive into everything you'll learn:
The Basics of Cold Outreach.
I mentioned this before, cold outreach is not rocket science – however there is an art to it. It's what separates the winning outreach emails from the losers.
This module will set the stage and expectations for what you will get out of this program. Fully understanding the right approach to cold outreach is what separates you from the crowd – avoiding the common mistakes 95% of marketers make.
We'll also walk through the process for how you can identify who your perfect prospect / customer persona is.
Building a Prospect List.
While I have my favorite tools and sources when it comes to finding prospects to reach out to – I never settle on just one method.
The truth is - it depends.
For some industries one prospect source will work great, and for others it will totally flop. So it's good to have options.
You'll learn 7 unique sources to find an endless supply of high-quality, targeted prospects. 
The Linkedin Approach
The Facebook Approach
The Instagram Approach
The Twitter Approach
The Technology Approach
The Footprint Approach
The Backlink Approach
For each approach I'm going to show you how to automate or semi-automate the collecting of prospect information that we can later use for hyper personalization and laser-focused targeting.
Prospect info like…
First Name
Last Name
Industry
Title/Role/Function
Business Email Address
Company Name
Employee Size
Website URL
And much more!
Email Setup, IP Warming & Deliverability
We're going to be walking through from A to Z, the entire technical setup. Starting with how and why we purchase additional domains, to setting up a Gsuite account and configure it to send our cold outreach emails, to additional email validation tools (when using the 7 extra prospecting methods), to creating a bullet-proof email warming sequence, to expert deliverability tips.
Advanced campaign warmups to help you build up your IP, domain and email reputations for better deliverability.
Spam tests to help you identify and fix problems in your emails before sending emails.
Email validation / list cleaning to reduce email bounces and help maintain reputation.
Missing merge-tag check to prevent you from sending embarrassing emails.
This module is going to uncover everything you need to know about writing your cold emails. Starting with the anatomy of the perfect cold email, to writing subject lines that get 50% open rates, to customizing your first lines in email to get 10X results, to writing the perfect follow-up sequence and setting up your campaign in your cold outreach tool.
Send your emails & follow-ups automatically, not by blasting them at once but one-by-one as if you were sending them manually.
Send automated emails and follow-ups until a prospect replies.
Personalize your emails with prospect's first name, company, or any other info using merge-tags. Use conditions in your templates to create hyper-personalized emails
Analyze, Optimize, & Scale.
These 5 videos are focusing in on taking your cold outreach to the next level. You'll learn how to properly A/B test different elements of your outreach emails and sequence. Also, how to measure the effectiveness of each campaign (including benchmarks to follow). How to retarget your cold prospects to pull them back into your engagement sequence. How to sync your interested cold prospects into your CRM so you can turn them into red-hot buyers. Finally, how to outsource the heavy lifting and scaling to an outreach manager.
How to A/B split test the most important elements of your emails that generate the biggest impact.
Creating and monitoring your KPIs and metrics.
Hiring virtual assistants to help with scaling this winning outreach formula.
Linkedin Prospecting, Outreach & Automation
We've added a bonus module to teach you how to tap into the 500 million business professionals on Linkedin.
Learn how to build your Linkedin network and connections – drumming up dozens of real conversations and prospects with a proven outreach technique that cuts through the "mass connectors" noise (I'm sure you know what I'm talking about).
This Linkedin lead generation system is the same system used by Fortune 500 sales teams.
Easily identify the decision markers.
Multi-step messaging strategy to maximize the chances of a reply and meaningful dialogue.
Build a powerful network of 1st and 2nd connections.
Predictable Results
is the name of this game!
You don't need to imagine the results you can see…
It's already been proven.
For example, these are 6 campaigns we are currently running in one of our cold outreach accounts…
Cold Outreach Masterclass will show you step-by-step how we achieve these types of results!
Just imagine…
You never have to stress about where you'll get your next client.
You never have to be a slave to one big customer.
You never have to become desperate about one sales opportunity because "that's all you've got."
Getting consistent and predictable high-value leads every week.
Having peace of mind needed to focus on doing what you love every day.
That's what this masterclass is all about!
Even if you have NEVER…
Sent a cold email before.
Used cold outreach as a source for lead generation.
Setup a domain and email for sending email.
I'll be walking you through everything you need to have your first (and many more to come) high-efficient, highly-focused and highly-profitable cold outreach campaigns, up-and-running and drumming up fresh leads for your busines 24/7.
It's like having a big switch that you turn on when you want more leads and turn off when you have more than you can handle.
However, at that point, we'll show you how to bring in sales reps and assistances to handle the influx of leads.
While I'm not going to sit here and promise you'll convert your leads into new customers (that's where an amazing product and sales skills come into play) – I can promise that this system has proven to drum up highly qualified leads to fill your sales pipeline.
When implemented correctly, it gives you the unfair advantage over your competition – never running out of fresh leads that are interested in your product or service.
As long as you use my tested formula, you'll be in the small percentage of people who DO get results from cold emailing.
Your investment in this masterclass will quickly be paid back even just by implementing some of the techniques I share with you.
So…
Are you ready to get started???
  Yes! I'm Ready to Build a Fully-Automated,
Scalable B2B Lead Generation Engine Designed
to Fill My Sales Pipeline with Red-Hot Leads!
Normally $597.00
Today: $297.00

30-Day Money Back Guarantee
We want to make this a no-brainer of a decision and remove all of the risk…If you are not completely satisfied with your purchase within 30 days of buying Cold Outreach Masterclass, we will refund 100% of your money, no questions asked. Just email us at support@digitalkickstart.com and every penny will be gladly refunded to you within the first 30 days. Nothing could be more fair than that.
Frequently Asked Questions
How quickly can I start to see results?
+
Results will vary, however what's really cool about this system is results can typically be seen within the first day or two of running your first email campaign.  While it may take several days or weeks to make tweaks and adjustments to improve open & response rates, you should be able to start generating leads in a matter of days.
How much time is required by me to implement this program?
+
Like anything, the more you put into something, the more you will get out of it.  Typically, it takes 1 hour to get your initial technical setup complete.  Then another hour to gather your prospects you plan on reaching out to.  Then a final hour to write your email sequence leveraging the cheat sheet and fill-in-the-blank copy we provide.
How much money will I need to invest to make this program work?
+
Unlike many other marketing strategies, an investment for cold outreach is next to nothing.  In the beginning, we do recommend purchasing a domain (around $10/yr) and a Gsuite account ($5/mo) and a cold outreach tool (starting around $29/mo), but that really is it.
Do I need a sales team to use this program?
+
No.  In the beginning we actually encourage you or one person within your company to own this role – at least until you have gotten the workflow down and have created a few proven campaigns.  Then we recommend to start hiring SDRs/sales reps down the road as you start to scale this strategy and need assistance handling the leads.
  Yes! I'm Ready to Build a Fully-Automated,
Scalable B2B Lead Generation Engine Designed
to Fill My Sales Pipeline with Red-Hot Leads!
Normally $597.00
Today: $297.00

Copyright © 2020, Cold Outreach Masterclass. All Rights Reserved